L'Hôtel de charme Montbriand Antony vous propose de nombreux services afin de rendre votre séjour à Antony le plus agréable possible.
– Réception 24h/24
– Hôtel entièrement non-fumeur
– 44 chambres, dont des chambres accessibles PMR (4 étages)
– Climatisation
– Personnel multilingue
– Wifi gratuit et illimité
– Business center
– Salon avec bar, cheminée, PS4 et billard à disposition
– Petit déjeuner servi de 06 h 30 à 10 h 30
– Room-Service 24/7
– Check In et Check Out : L'heure d'arrivée est à 14h, et l'heure du départ est à 12h.
– Patio
– Services de petite conciergerie (réservation taxi, restaurant, spectacle…)
– Parking privé à 10€ par jour et par véhicule (non-réservable à l'avance, sous réserve de disponibilité le jour même)
Pour toutes questions, n'hésitez pas à nous contacter par e-mail ou par téléphone.
La Réception est ouverte 24h/24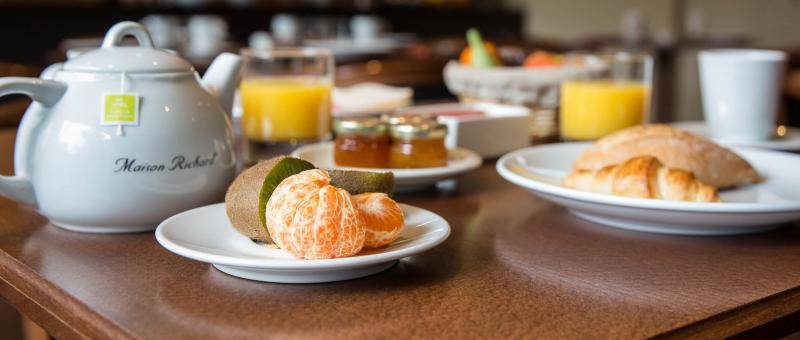 After a good night sleep, a full, balanced buffet breakfast awaits you.  A great way to start the day !